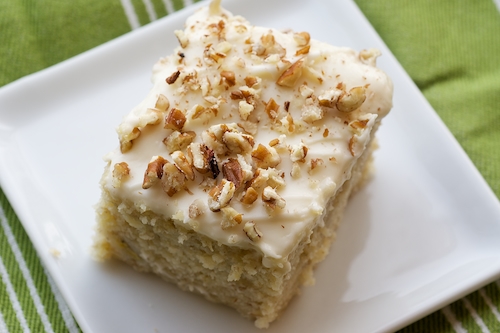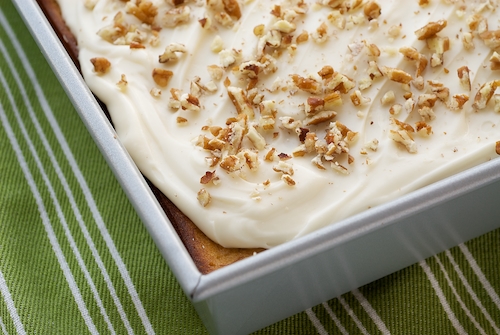 Do those pictures look yummy or what? Well, the pictures are nothing compared to the taste of this

heavenly

banana cake. My friend and I made this a few days ago for a party at school, and it turned out

fabulous

! A ton of people tried it, and everyone was "mmmm"ing like crazy and telling me how

delicious

it was. I had never made banana cake before - just banana bread - but I'm definitely gonna make it again soon. This cake was unique because it was cooked at a very low temperature of 275 degrees (as opposed to the usual 350) and then after it was cooked, it was immediately put into --- get this --- the freezer. Weird, right?? The reason for this is so that the cake cooks evenly in the oven, with a soft outer crust and tender interior. Also, to prevent it from cooking any more when you pull it out, it's put directly into the freezer...making the result extremely

soft

,

fluffy

, and incredibly

moist

. Putting it in the freezer also allowed it to be frosted and ready to be eaten in no time; My friend and I were eating our first slice just two hours after stepping into the kitchen. And it looked absolutely

beautiful

with the cream cheese frosting and a sprinkle of chopped nuts! Perfect for any occasion. I can't wait to make more banana cakes in the future. With this perfect cake base, the flavors you could combine with it are endless...chocolate chip, peanut butter, nutella, peanut butter and nutella, chocolate marble, peanut butter chip, butterscotch chips, white chocolate chip, caramel/praline, strawberry, coconut...I could go on forever. Try this recipe...you won't be disappointed.