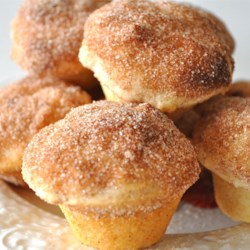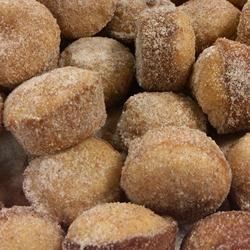 Last year, I made these goodies for a Christmas party with a ton of hungry athletes, and

they were a huge hit

. These little donut muffins are the most addicting dessert I've ever had. They're like potato chips...once you have one, you just keeping popping them in your mouth and can't stop! They taste just like cinnamon-sugar donuts, but in muffin form. Typically, I would prefer a donut over a muffin...but these taste better than any donut I've ever had. The nutmeg is the secret ingredient that give them a wonderful, slightly spiced taste. Because they're tiny, you get a buttery, cinnamon-sugary taste in every bite. I promise you: you won't be able to have just one.
Yield: 12 mini muffins

Ingredients: