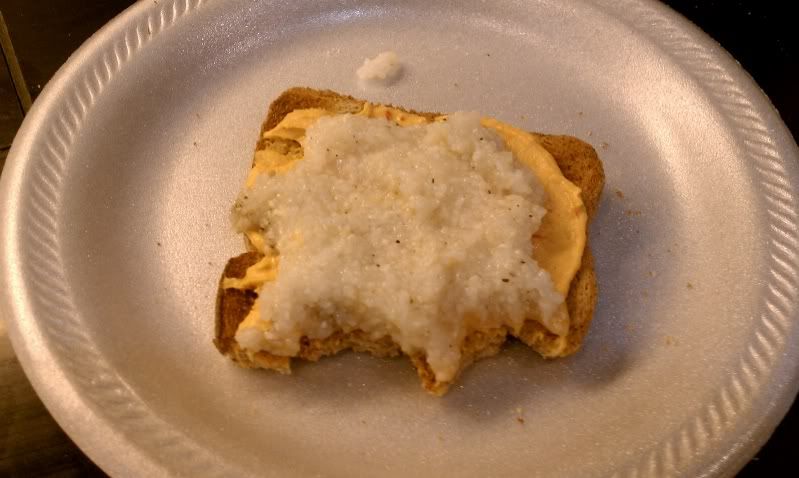 If you like toast, and you like grits, then you'll enjoy this recipe. It's just a little twist from your usual buttered toast or cheese toast. I would recommend adding the egg too.
1 slice whole wheat bread
1 packet instant grits – any flavor (butter, cheddar, or original)
Cook grits according to instructions

Toast bread in toaster

Pour grits over toast and eat with a fork and knife
* If adding an egg, scramble or serve sunny-side up over toast, and then pour grits over top the egg.